Schools in MP's Indore to Remain Closed Until Jan9
INDORE: In view of the continuous drop in temperatures, schools in Indore have been declared a holiday from January 6 to 9.
Collector Ilaiah Raja T on Thursday announced that all schools from class 1 to 8 will remain closed till January 9 in view of severe cold waves in Indore. However, the teachers have been instructed to follow the regular timings.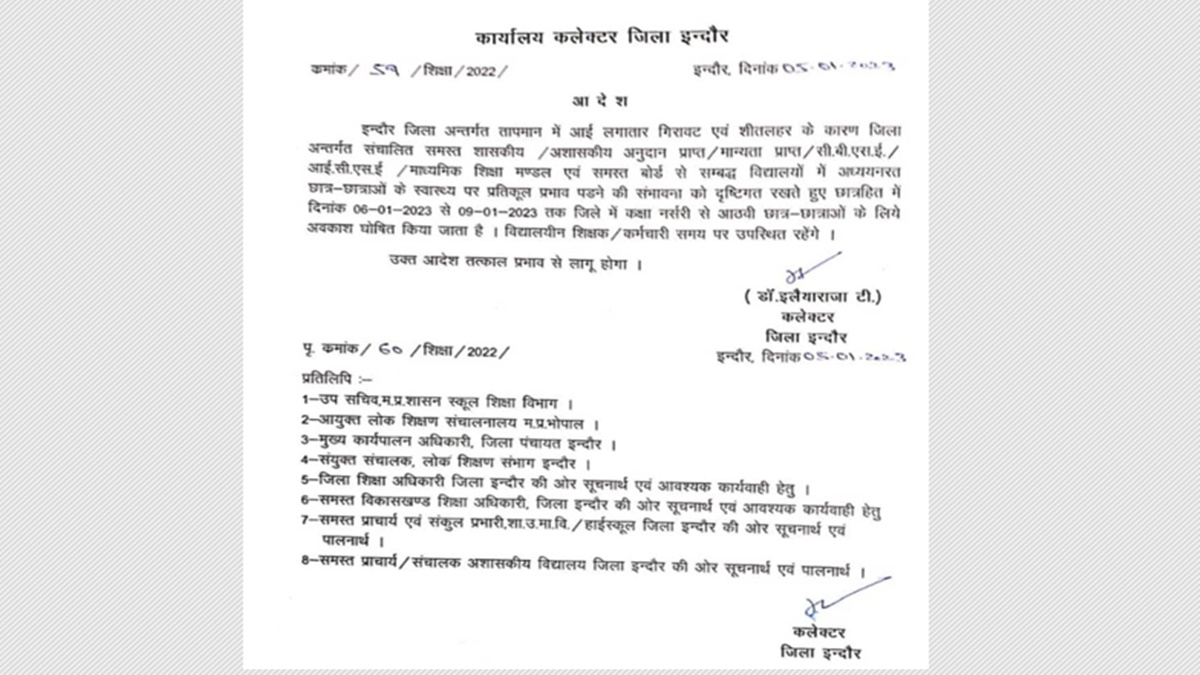 Indore from the past three days has been reporting a sharp drop in temperatures.
Several schools across the northern part of India have been declared holidays in view of dropping temperatures. IMD has also issued alerts in regards to the cold wave that is spreading from the Himalayas in the north.