Twitter Rolls Out New Subscription Badges; Deets Inside
Twitter on Tuesday rolled out new badges to distinguish between government and multilateral accounts and select businesses. The grey tick sits alongside the existing Blue badges and the gold tick mark for businesses.
"Starting today, you'll start seeing additional icons that provide context for accounts on Twitter. In addition to blue and gold checks, you'll see grey checks for government and multilateral accounts and square affiliation badges for select businesses," Twitter Support tweeted.
The microblogging site shared the update in a blog post and announced the gradual rollout. Twitter Blue for Business- as the name suggests is a subscription designed for businesses. As a "Twitter Blue for Business" subscriber, a company can link any number of their affiliated individuals, businesses, and brands to their account. When they do, affiliated accounts will get a small badge of their parent company's profile picture next to their blue or gold checkmark.
Here's an insight into the new verification signs
Blue checkmark: This means two different things. # 1- the account is verified under Twitter's previous verification criteria. #2- the account has an active subscription to Twitter's new Blue subscription product and meets certain requirements.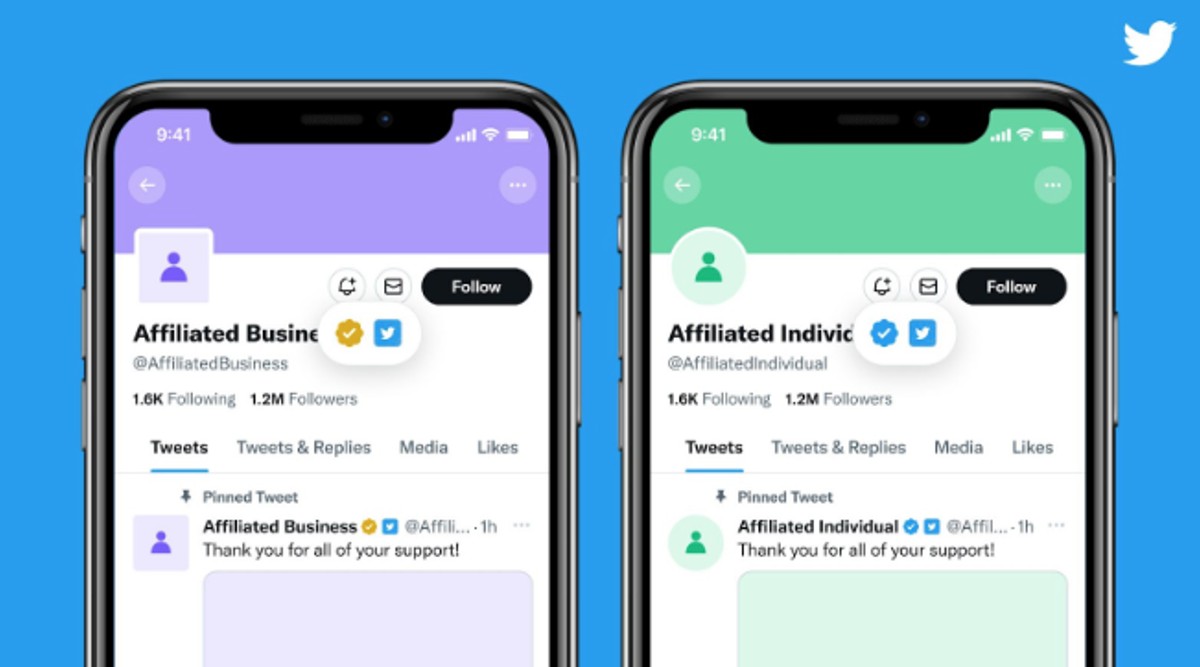 Gold check mark and square profile: Official business accounts through Twitter Blue for business, present this tag.
Grey checkmark: This tag indicates the account is under the authority of govt officials, institutions or multilateral organizations.
4. Official labels: Commercial companies including business partners, major brands, media outlets, and publishers are eligible for this profile label.
5. Professional category labels: These are selected by people on Twitter when they convert to a professional account. Twitter does not control the selection of these labels, and users may change their professional category at any time.